Benefits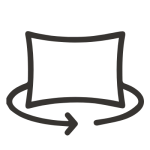 Autodecco is the ultimate solution for commercial space designers. A single tool that allows you to design the space layout in 3D, create immersive photorealistic renders and images, generate technical documentation, and list design elements for budgeting.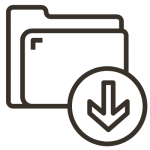 With Autodecco, you don't need to be a rendering specialist to generate professional-quality photorealistic images, 360 panoramas, or virtual tours. Its advanced rendering functionality simplifies all of this to just a couple of mouse clicks. Additionally, its cloud service enables you to generate links that you can share with the end client.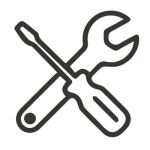 Autodecco uses 3D blocks, streamlining the creation of technical documentation. You can easily generate dimensioned floor and elevation plans for both layout and installations. Furthermore, you automatically get a detailed list of design components, ready for use in the included budgeting program, Estimate.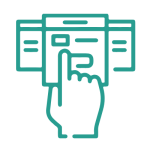 Subscription service:
Regular program updates and access to the newest product features. It also provides cloud storage for sharing renders, panoramas, and virtual models, in addition to offering telephone support for any questions.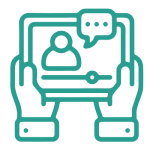 Training and support:
Autodecco includes a user manual and online help, instructional videos, and tutorials to assist you in becoming proficient with the program. Additionally, there are individual online courses available for both beginners and advanced users.
Common Features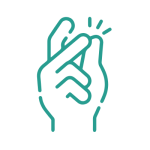 Automatically generates high-quality technical documentation.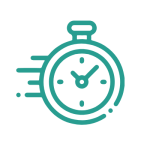 Speed, flexibility, and power (with unlimited customization).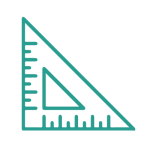 Design with the level of precision you desire. Place and edit as many dimensions as you need. Work in imperial or metric systems (or both).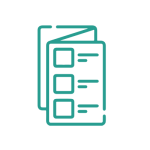 Extensive and diverse universal catalogs that allow you to design kitchens from any manufacturer.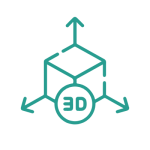 High-quality documentation and 3D graphics.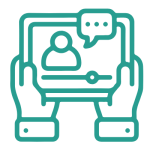 File compatibility. Share projects, plans, and images with individuals who do not have Autodecco.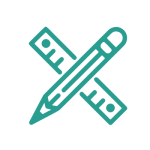 Create and maintain your own catalogs using AutoCAD® blocks.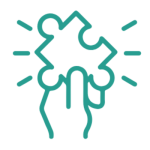 In addition to thousands of objects in the extensive catalogs included with Autodecco, you can use SketchUp® objects in your projects.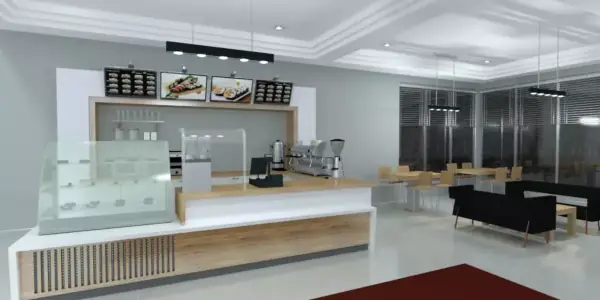 Accessories Library Editor
Autodecco Pro and 365 offer an additional tool to create and maintain object catalogs from AutoCAD® blocks.

Frequently Asked Questions
Can AutoCAD® drawings be opened in Autodecco?
Yes, Autodecco projects are saved in DWG format, which is the native format of AutoCAD®. Autodecco designs can be opened in AutoCAD®, and vice versa. For example, you can create the kitchen's architecture based on a drawing created in AutoCAD®.
Can equipment lists be generated in Autodecco?
Yes, once the design is complete, Autodecco generates a list of the equipment with their measurements. This list can be exported to Excel or to the Estimate budgeting program, which is included with Autodecco.
How are 3D renderings generated in Autodecco?
Autodecco works directly in 3D and allows you to generate photorealistic images from the design of a space by simply clicking a button. You can use automatic lighting or add different types of lights such as spotlights or LEDs. It has simple tools for changing the materials of accessories by selecting them from an extensive list of manufacturers.
Why is it better to design interiors with specialized software rather than a generic one like AutoCAD® or SketchUp®?
Generic CAD programs like AutoCAD® or SketchUp® are powerful and flexible, making them suitable for a wide range of applications, from designing small utensils to creating vehicles or buildings. However, when it comes to interior design, designers often need specific blocks for their projects. This approach means that every adjustment or modification in the design has to be done manually, block by block.
In contrast, specialized interior design tools like Autodecco have been specifically designed to streamline the interior design process. With Autodecco, you can create a project from scratch in a matter of minutes, even incorporating custom elements. Furthermore, it greatly simplifies the generation of documentation required to present a project, including lists, plans with dimensions, and renders. This space-focused approach makes Autodecco a valuable tool for interior design professionals.
How long does it take to learn how to use Autodecco?
The time it takes to learn how to use Autodecco can vary from person to person. However, after completing the introductory course and going through the tutorials provided in the manual, users should be ready to start creating their own designs. Autodecco has been designed with ease of use in mind, especially for those without prior CAD experience. It offers a user-friendly working environment with large and clear icons and provides online help that allows you to access the manual without leaving the program, including step-by-step tutorials. Autodecco also offers numerous intuitive tools for tasks like moving equipment and accessories, adjusting lighting, modifying materials, and instantly visualizing the results. The learning curve is designed to be as smooth as possible for users of all experience levels.
Is Autodecco compatible with other CAD design programs like AutoCAD® or SketchUp®?
Autodecco files are in .dwg format. In other words, Autodecco is fully compatible with AutoCAD®. Autodecco allows you to import a .dxf or .dwg file and start building the kitchen from an AutoCAD® plan. Additionally, Autodecco can import .skp files from SketchUp®. Users can import their own SketchUp® objects and use them as additions in their projects.
How can a virtual model of the space be generated for a walkthrough?
By clicking a button, the virtual model of the design is automatically generated, uploaded to the Microcad Software cloud, and a link is generated that can be shared with the client. Using this link, the client can access the virtual model and walk through the rooms from different devices such as a computer, smartphone, tablet, or VR glasses.
Does Autodecco generate BIM information?
Yes, Autodecco generates an IFC file with BIM information for architecture and equipment in the design. Before generating the file, additional information not included in the design can be added and saved for future exports. This file can be opened with any free IFC viewer to view the design and access the information.